Overview
Phoenix is the first asset management Company in Myanmar. Our business is making investment on behalf of our clients by creating a strategic advantage for them.  
Our asset managers create and build a better financial future by addressing strategic investment approaches, professional portfolio management and a broad range of wealth management services.
Phoenix Asset Management is one of the subsidiaries of RGK + Z&A Group in Myanmar.
Local Capabilities
Phoenix Asset Management has local capabilities designed for our clients' greatest needs, with a comprehensive range of products and services across asset classes, geographies and investment strategies. We have expertise in every region around Myanmar in order to seek better returns.
Who we serve
Our diverse client base includes individual investors, corporate investors and institutional investors locally and globally.
Our focus
We focus on finding the answers to clients' need – and this defines the way we think. We draw on the best of our capabilities and insights to deliver a solution that's right for our clients.
Responsibility
As a fiduciary for our clients, our focus is long-term sustainability. We aim to be a good corporate citizen and operating with integrity is central to how we do business. We help build economies and communities locally by taking into account environmental, social and governance issues. Long-term responsibility and sustainability are integrated into our business model to achieve strategic advantages for our stakeholders.
Mission & Principles
Mission & Principles
What we stand for
Our mission is to create an excellent financial future for our clients by providing excellent service, excellent products and excellent investment returns.
Our mission stems from five basis principles
Our mission stems from five basis principles
Meritocracy
We believe in giving opportunities and advantages to our employees on the basis of their ability. We believe in rewarding achievement and in providing first class career opportunities for all.
Integrity
We are an Asset Management Company, operating in Myanmar and our success depends upon the performance of the funds which are under our management. We provide our excellent services to our clients and society by possessing and adhering to high moral principles and professional standards.
Ideas and investment excellence
We have distinct viewpoints and philosophies but they all share one goal – to provide you with access to the best ideas and superior investment performance.
Customer Focus
We know that the best solutions for our clients' greatest needs and adapt our products and services to meet these needs. We expect our employees to have a strong working knowledge of the firm beyond their core responsibilities. Constant communication is critical to our success.
Innovation
Continuous innovation helps us bring the best of Phoenix Asset Management to our clients. Innovation requires us to be respectfully anti-bureaucratic, to challenge the status quo and not be afraid of failure. Our success requires that we out-think and out-work our competitors.
Leadership
Our leadership – These are the members of Phoenix Asset Management's Executive Committee.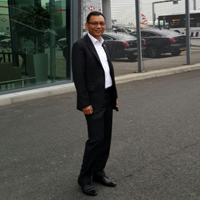 Zeya Thura Mon
Chairman/Chief Executive Officer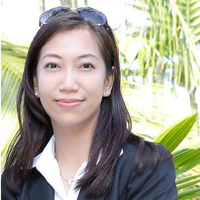 Khine Khine Myint
Deputy Managing Director/ Chief Financial Officer
History
Our remarkable history includes launching first asset management services in Myanmar.
Local impact
Individual investors, corporate investors and institutional investors locally and globally, all turn to us for capital, insights and solutions. We are the first and leader of Asset Management sector in Myanmar, dedicated to creating a strategic advantage for our clients/investors.
Contacts & Location
Contacts
Bld. # 6, Junction Square, Block 7, Kamayut, P.O., 11041, Yangon, Myanmar.
Telephone
+95-1 534845≈6
Email
URL